Infinity Studio LOL 1/6 The Ruined King- Viego (Pre Order)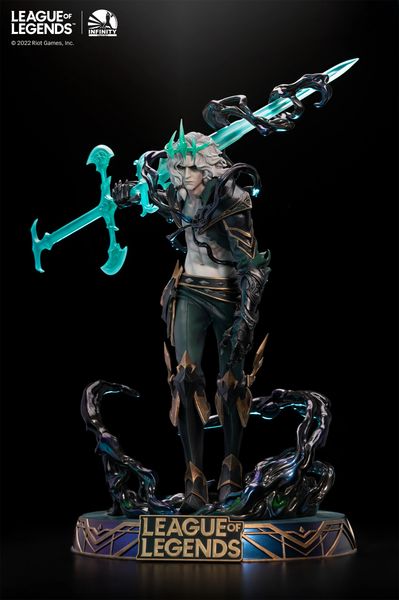 Infinity Studio LOL 1/6 The Ruined King- Viego (Pre Order)
Infinity Studio is honored to introduce our latest officially licensed League of Legends statue: 1/6 "The Ruined King- Viego", now you can make this legendary champion join your collections!
In the design of the statue, Viego reveals himself from the Black Mist, wielding his spectral zweihander Blade of the Ruined King. We were impressed by this champions' epic origins, and thrown our passions to replicate the glory and cruel of this long-lost ruler.
The head sculpt reveals the king's deep pain precisely, varied textures of his armor and leather outfit were performed perfectly by top class paint. The Black Mist is painted with pearlitic paint for a spectral impression. His iconic crown and blade are made by clear parts, collectors can even feel the atmosphere of The Ruined King from the gloom.
Features:
-Top-class Polystone 1/6 statue with detailed high-quality paint
-Dynamic design to replicate the dignity of the Ruined King
-Height over 35cm, biggest Viego collectibles so far!
-Clear parts made crown and blade, amazing display effects
-Mysterious Black Mist with pearlitic paint, on the specially designed base
Scale:1/6
Material: Polystone, PU etc.
Size: 35cm Tall*20cm Wide*32cm Depth
Version:/
Edition size: 499
PO Period: Start from Sep 8th 2022

ETA: Q2 2023
Deposit: 1000HKD
Free shipping for HK customers.