Infinity Studio LOL 1/6 THE HALLOWED SEAMSTRESS- GWEN(Pre-Order)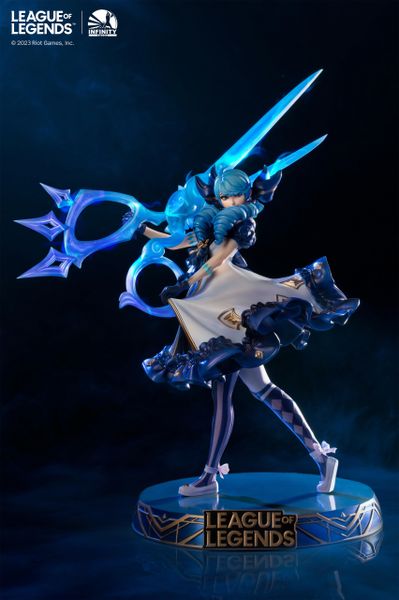 Infinity Studio LOL 1/6 THE HALLOWED SEAMSTRESS- GWEN(Pre-Order)
Infinity Studio is honored to introduce our latest officially licensed League of Legends statue: 1/6 "The Hallowed Seamstress
- Gwen". This Polystone 1/6 statue reached nearly amazing 40cm, with her iconic scissors which is longer than the champion herself! The scissors are made of clear parts, bring the statue to a gloomy blue atmosphere, her delicate painted dress was sculpted into dynamic status to restore her joyfully pace. On the base we introduced special paint, when watched from different directions, the color on the base will be varied!
Features:
-Top-class Polystone 1/6 statue with detailed high-quality paint
-Dynamic design to replicate the characteristics of the champion
-Total height nearly 40cm, biggest Gwen collectibles so far!
-Clear parts made scissors, amazing display effects
-Specially painted base, color varies in different directions
Scale:1/6

Material: Polystone, PU etc.
Size: 39cm Tall*29.5cm Wide*25cm Depth
PO Period: Start from 25th Feb 2023
ETA: Q3 2023
Deposit: 1000HKD
Free shipping for HK customers.