Might Jaxx THE ART OF PICKING: VAN GOGH BY PO YUN WANG (Pre Order)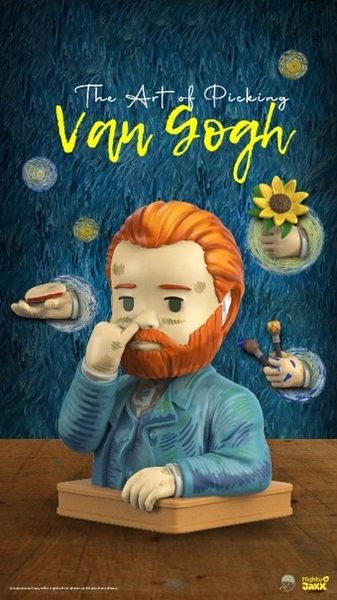 Might Jaxx THE ART OF PICKING: VAN GOGH BY PO YUN WANG (Pre Order)
PO YUN WANG
DESIGNER
Born and raised in Taipei, Taiwan, Po Yun Wang moved to Canada at the age of 12. Po Yun Wang is a graphic designer who loves illustration and typography. 
His inspiration comes from his two annoying boys at home while watching cartoons and movies with them.
When nature calls, man picks! An irritated nose requires careful removal of obstructions—even for the legend Vincent Van Gogh himself. With three interchangeable hands including the flower from iconic masterpiece, Sunflowers, a pair of paintbrushes, and his fabled ear, this parody collectible from Po Yun Wang is definitely one to pick up!
Free shipping for HK customers