Oniri Creation GTO - Onizuka Eikichi (Pre Order)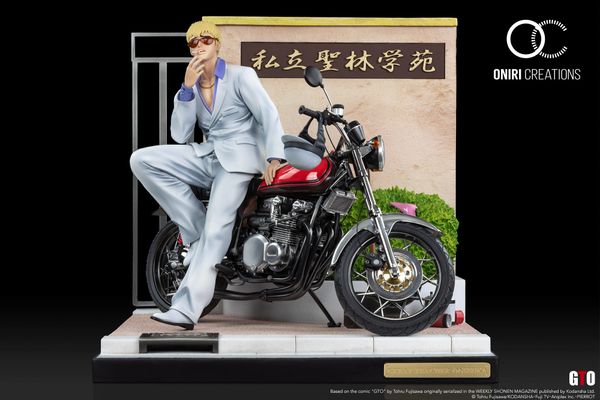 Oniri Creation GTO - Onizuka Eikichi (Pre Order)
Edition size : 500 copies
Release date : Q2 2024
Dimensions :  H33 x W33 x D33 cm
Description :

Here we offer you one of our most ambitious projects to date. A true, ultra-detailed replica and made of many diecast (metal) elements, Onizuka's motorcycle required hundreds of hours of work in sculpting, 3D printing, painting and assembly. The chrome parts bring a striking realism to the statue. The tires will also have their share of realism with rubber identical to the touch to real tires.

The character is obviously not left out, with a white suit beautifully shaded, semi-translucent skin, and 3 switch-out portraits.

The base depicts the enclosure of the private school in which Onizuka teaches and also a couple of easter eggs for the connoisseurs.
Deposit: 2500HKD
Free shipping for HK customers