Queen Studios Wonder Woman Shield Life-size Prop Replica (Metal)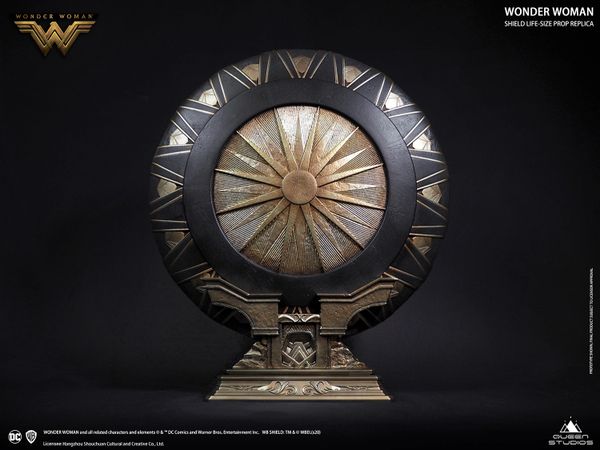 Queen Studios Wonder Woman Shield Life-size Prop Replica (Metal)
The Queen Studios Wonder Woman Shield is almost complete. After considering your suggestions reagarding the material, we've decided to make two versions —— 
 Special Edition metal shield with polystone stand.
At Queen Studios we pride ourselves on creative design and attention to detail. With each prop replica, our aim is to bring film and fine art together for collectors and art enthusaists looking to add a decorative touch to a home or office. 
(*For collectors who have already ordered the Queen Studios 1:1 life-size Wonder Woman bust, the shield included is the same as the Regular Edition prop replica.)
As always, we are appreciated your support and we'd love to get your thoughts
Shield 49.5cm
Wirth stand 58cm
Deposit 1800HKD. Free shipping for HK customers.