Queens Studios 1/1 Ironman MK 85 (Pre Order)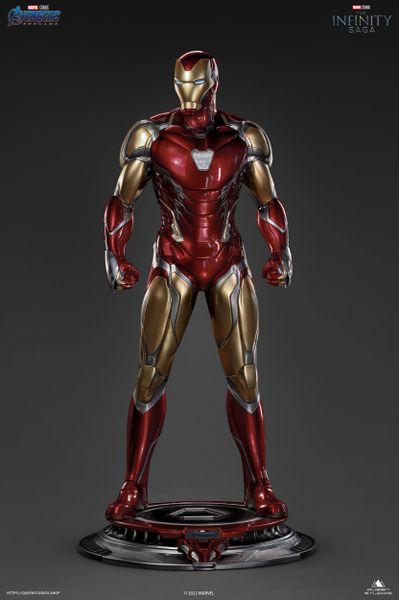 Queens Studios 1/1 Ironman MK 85 (Pre Order)
PRODUCT INFORMATION
Product Size: 204cm(H)X 100cm(W)X 102cm(D)
Estimated Delivery Time: Q4 2023
Edition Size: 129
About the Armor
The Mark 85 is Tony Stark's final edition of the Iron Man armor. After the tragedies that occurred in Avengers: Infinity War, Tony put together the MK85. The armour utilizes nanotechnology, which grants Stark immense versatility, and is an amalgamation of its awesome predecessors. But its sole purpose is to stop Thanos once and for all.
About the Statue 
The Mark LXXXV (Mark 85) first seen in Marvel Studios' Avengers: Endgame.  The design of the armor on the Mark 85 features a more muscular look, the contours in the armor make the statue look very strong and powerful, creating a heroic feeling. As this is a 1/1 statue, the statue is very imposing, with a smoth metalic look and feel that brings the character to life. 
About The Base
For the design of this statue's base, the Queen Studios team have opted for a similar base style to the previous 1/1 Iron Man series collectibles using powerful LEDs around the edge to create a spectacular glow to illuminate the statue and offer an extra dynamic for display. 
Deposit: 27000HKD
Free shipping for HK customers