XM 1/6 Green Arrow - Rebirth w/Plaque (Pre Order)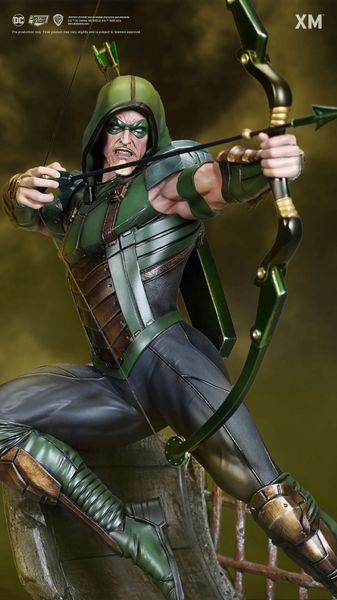 XM 1/6 Green Arrow - Rebirth w/Plaque (Pre Order)
XM Studios is excited to present our next 1:6 DC Comics Premium Collectibles: Green Arrow, Rebirth series statue!
The new XM DC 1:6 line is specially designed for collectors who desire space-friendly collectibles, without compromising on the exquisite details and the quality of larger collectible pieces. At 1:6 scale, XM's creative direction showcases more abilities, power and essence of the characters in a bold, dynamic and storytelling style. The new XM 1:6 DC line will amaze you with the detailing you don't expect at this scale.
Pre-Order Opens: 31 Jul 2021, 6pm (UTC+8)
Pre-Order before 14 Aug 2021, 12pm SGT (UTC+8) to receive a collectible Display Plaque of the featured character as your early bird pre-order gift!
 
Green Arrow - Rebirth Premium Collectibles statue features:
Features Green Arrow in mid action, tensed but focus, he displays his agility and archery skills in a confined space.
2 Arrowhead switchouts: 1 explosive arrowhead, 1 normal arrowhead.
Crafted in cold cast porcelain.
Each handcrafted statue is individually hand-painted with a high-quality finish.
ES: MTO (Max 599)
Artists:
Rafa Sandoval
Victor Hugo Sousa (Sculpt)
XM Studios Design and Development Team

Manufactured by: 
XM Studios
Note: Prototype shown and pending final approval, final product may differ. Batteries will not be included for products with light up features due to customs.
Product and Box Dimensions
​
Estimated Product Size (LxBxHt): 24*18*41 cm
Estimated Product Weight : 4 kg 

Estimated Box Size (LxBxHt): 40*40*50 cm
Estimated Shipping Weight : 8 kg 
Deposit : 1800HKD
Free shipping for HK customers