Graffiti Crime by Brandalised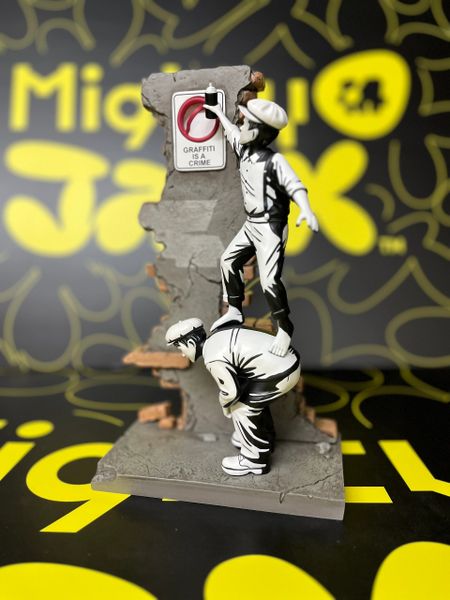 Graffiti Crime by Brandalised
Graffiti Crime by Brandalised
Introducing the stunning Graffiti Crime by Brandalised!
Fuelled by their youth and a sense of rebellion, the detailed 10" polystone art collectible depicts two mischievous boys, one atop the other, pulling a spray can out of a "Graffiti is a Crime" sign. Featuring the stencil-like paintwork you've come to love with our Brandalised collaborations, Graffiti Crime also features incredible detailing - from every crack to every brick. Even the spray can is popping out and restrained by the sign that imprisons it.
Own an iconic piece of street art like never before.
10" Polystone Art Collectible
Limited Edition 
Comes with Original Brown Box 
Powered by Forreal
Items will arrive Hong Kong in 7-10 Days after Order Confirmed

G-Link is the Authorized Reseller of Mighty Jaxx in Hong Kong 
Free shipping within Hong Kong