Infinity Studio <NARUTO: SHIPPUDEN> 1/6 Kisame & Itachi Statue (Pre Order)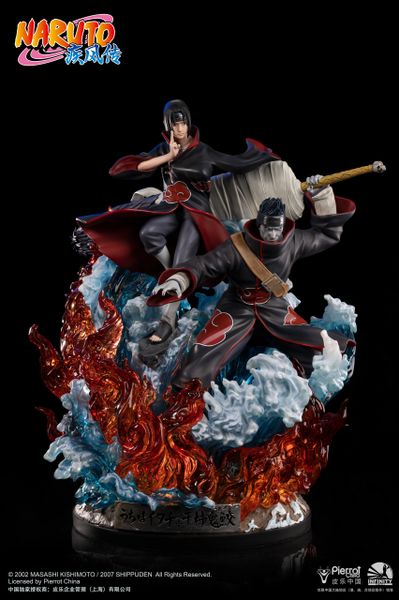 Infinity Studio <NARUTO: SHIPPUDEN> 1/6 Kisame & Itachi Statue (Pre Order)
产品特点:
*超经典双人同台,还原初次登场的震撼,超值之选
*鬼鲛与鼬均附属有双头雕替换,并有专属地台展示额外头雕
*人物面雕与衣着细节均有细致考证,火影迷的决定版收藏
*地台内置LED,加以火焰与水波特效,展示效果华丽
Features:
*Remind the ultra-classic scene of the team's first appearance!
*Dual head sculpts for both Kisame and Itachi, the additional head sculpts have special display stands
*Further research on face and clothing to make this statue the definitive collection for fans!
*LED units inside the base, beautiful display effect with light-up fire and wave!
比例: 1/6
材料: Polystone, PU, LED Units etc.
尺寸:
53cm 高*34cm 宽*47cm 深 (带斗笠)
51.5cm 高*34cm 宽*47cm 深 (不带斗笠)
版本: /
限量体数: 399pcs
Deposit: 2400HKD
Free shipping for HK customers