Kitsune Mask (Asagiri Edition) By Jor. Ros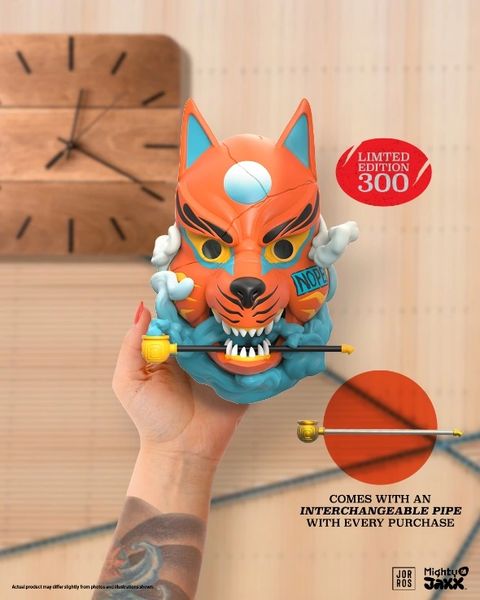 Kitsune Mask (Asagiri Edition) By Jor. Ros
Kitsune Mask (Asagiri Edition) By Jor. Ros

Introducing the latest edition of Jor Ros' stunning Kitsune Mask - now available in a thrilling third colorway! Drawing inspiration from Japanese fox masks, this masterpiece features Jor Ros' signature style and a bold, striking red hue that is instantly recognizable as a hallmark of his work. This versatile piece can be elegantly displayed on your shelf or mounted on your wall to add a touch of edge and intrigue to any space.
Pre-orders of this very Limited-Edition collectible will receive an interchangeable pipe and equipped with a unique serial number to truly call this collectible your own.
11" Art Collectible, Vinyl Mask with Polystone Base
Limited Edition of 300pcs, equipped with unique serial number.
Comes with Original Brown Box 
Powered by Forreal
Deposit HKD$500
Delivery : Aug 2023

G-Link is the Authorized Reseller of Mighty Jaxx in Hong Kong 
Free shipping within Hong Kong