Might Jaxx Back To The Future by YARMS (Part 2) - (Pre Order)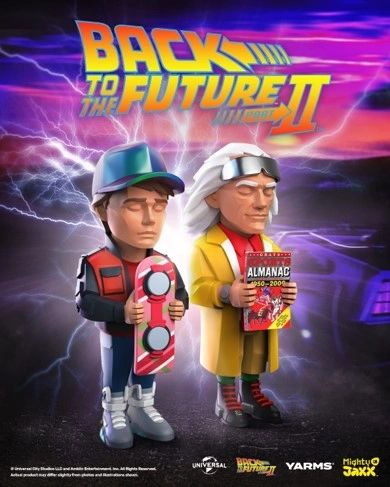 Might Jaxx Back To The Future by YARMS (Part 2) - (Pre Order)
YARMS
CREATIVE STUDIO
YARMS, founded by artist

 

Danil YAD, creates vinyl toys and digital art projects as a tribute to legendary personalities and iconic things.
Guess who's back—back to the future? Marty and Doc make their return to Mighty Jaxx in their iconic Part 2 outfits! Sculpted in the style of YARMS Studio, they hold memorabilia important to the second movie: a copy of the Grays Sports Almanac and the futuristic hoverboard. Will they be able to fix the timeline? Or will the butterfly effect of their actions lead the world down a darker path? Join the time-traveling action with Back To The Future by YARMS (Part 2)!
Product Details
7.5" Tall Marty McFly & 8" Tall Doc Brown Vinyl Art Collectible
Product Status: Pre – Order
Estimated Shipping Date: End May 2023
Deposit: 1000HKD
Free shipping for HK customers