Might Jaxx Message in a Bottle by Kerby Rosanes (Pre Order) <Polystone>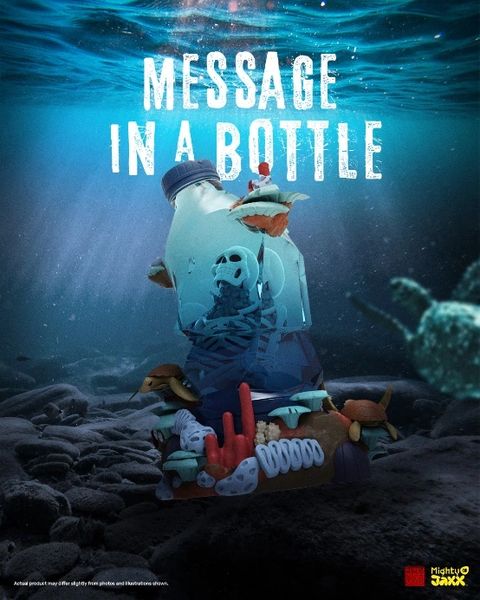 Might Jaxx Message in a Bottle by Kerby Rosanes (Pre Order) <Polystone>
KERBY ROSANES
ILLUSTRATOR
Growing up in a small town in the Philippines surrounded by rice fields, rivers and mountains, Kerby's body of work is heavily inspired by the natural world with a whimsical and fantasy twist all rendered in his black and white universe. 
Working with pens, ink, and markers, his detailed illustrations landed him projects with global brands, features in several exhibitions, magazines, websites, and TV shows and publish international best-selling art books. 
His love for nature drives him to travel the world and create pieces that spread awareness on various environmental issues.
Kerby Rosanes stunningly detailed, ink-based art comes to life on Mighty Jaxx! Inspired by the classic distress signal, a rolled-up paper sealed in a bottle, this piece is a commentary on the impact of widespread marine pollution—humans will ultimately be the ones suffering from its effects.
Utilizing a special dual-casting technique, the bottle itself is translucent—imitating an iceberg. At its core is a skeleton, a representation of humanity's death. Yet, surrounding this bottle of death it is a thriving marine ecosystem, from sea turtles to corals.
The message? "At the end of it all, nature will find its way to thrive but humans will suffer all the consequences of the problem we created ourselves," shares Kerby Rosanes.
Product Details
8" Polystone Art Collectible
Product Launch: 29th Oct 2022
Product Status: Pre – Order
Estimated Shipping Date: End March 2023
Deposit: 550HKD
Free shipping for HK customers