Oniri 1/6 CITY HUNTER 35TH ANNIVERSARY STATUE (Sold out)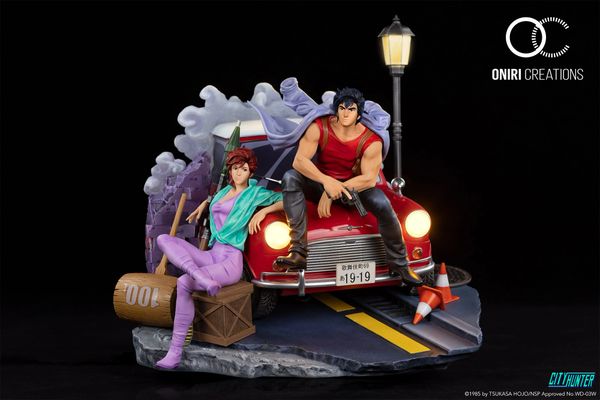 Oniri 1/6 CITY HUNTER 35TH ANNIVERSARY STATUE (Sold out)
Following Cobra and Harlock, Tsukasa Hojo's City Hunter is next in our line up of vintage classics.
Teaming up with his loyal partner Kaori Makimura, Ryo Saeba is a Shinjuku-based hitman. Should you like to hire him for his services and unique skills, just write XYZ on the message board at the train station.
Both characters are here depicted with the iconic Mini Cooper, following what looks like a very explosive and fun gunfight. It was very important to us to incorporate as many éléments as we could that truly capture the essence of the manga. Guns of course, the legendary 100 ton hammer, the bird from the logo sculpted on the sewer manhole, XYZ engraved on the street lamp, and a touch of sex of course with a poster from the local peep show !
Limited to only 500 copies, each statue comes with a light up system, 2 alternative heads and its certificate of authenticity.
Deposit: 2000HKD
Free shipping for HK customers.