Queen Studios AVENGERS: ENDGAME 1/4 THANOS PREMIUM EDITION (Sold out)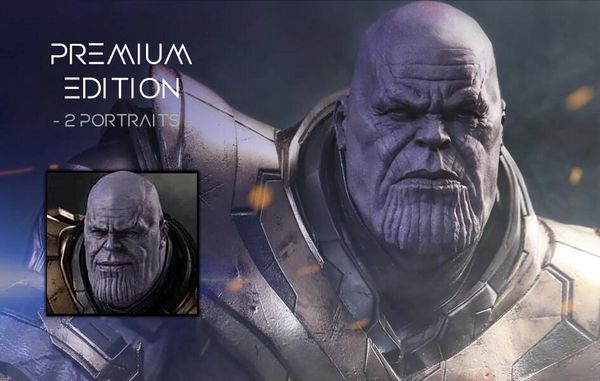 Queen Studios AVENGERS: ENDGAME 1/4 THANOS PREMIUM EDITION (Sold out)
Edition Size:
Premium Edition: 776
----------------------------------------------------
Product information:
Material: Polystone
Size: 72cm (H) x 56cm (W) x 42cm (D)
Estimated Delivery Date: Quarter 2 2021
----------------------------------------------------
ABOUT THE CHARACTER
In Avengers Infinity War, we saw Thanos successfully complete his mission of collecting all six Infinity Stones to halve the worlds population in a single snap. But despite being able to defeat the Avengers and bring salvation to the universe, there was still one more battle to be had. This time, the evil demigod would face the Avengers for one final stand, as they work to undo the damage and avenge the fallen in Endgame.
ABOUT THE STATUE
The Queen Studios Thanos 1:4 Statue is painstakingly crafted to create a movie accurate depiction of the Mad Titan as he readies himself to do battle with Captain America, Thor and Iron Man once more. As he sits with his double edged sword dug into the ground behind and his helmet resting on top, he realises his fatal mistake. As long as there are still those who remember the past, they will do what ever it takes to reverse what he has been done.
SPECIAL FEATURES
There will be two heads with different expressions. The different expressions show Thanos' different feelings, one is strict, the other is smiling.
Queen Studios Thanos 1:4 Statue is almost completed, we'd love to hear what's your thoughts!
Thanks for your support and please stay safe!
Free shipping for HK customers
Deposit: 3000HKD