Queens Studio 1/4 BLACK WIDOW STATUE (Pre Order)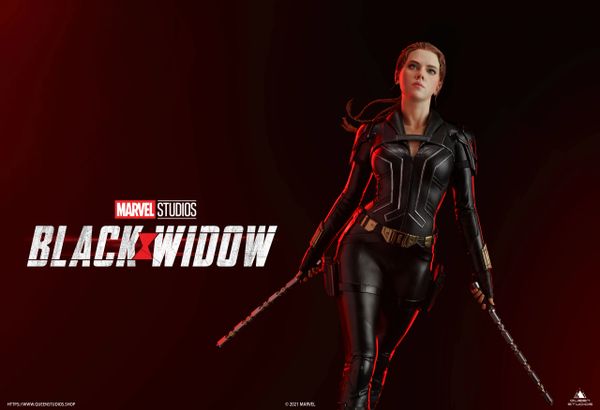 Queens Studio 1/4 BLACK WIDOW STATUE (Pre Order)
Statue Information
Material: Resin
Edition Size: TBD
Estimated Delivery Date: Quarter 4 2022
----------------------------------------------------
ABOUT THE CHARACTER 
Natasha Romanoff was trained from a young age to cultivate a very specific set of skills within the red room, a top secret spy facility. She emerged from the program as the Black Widow, a spy of the highest caliber. However, she eventually turned on he trainers and defected to the US and began working for S.H.I.E.L.D and the Avengers. Today, her vast fighting skills, intellectual cunning and unwavering bravery allow her to stand shoulder-to-shoulder with super soldiers, Asgardian gods, and enhanced individuals of immense power. 
SPECIAL FEATURES
Equipped with Natasha's signature dual batons and "Widow Bite" wrist gauntlets that discharge electricity, this movie accurate quarter scale statue has been created using cutting-edge technology to create and the finest materials to create a truly one of a kind collectible.
Deposit: 2000HKD
Free shipping for HK customers.