Queens Studio 1/4 IRON MARK 42 (Pre Order)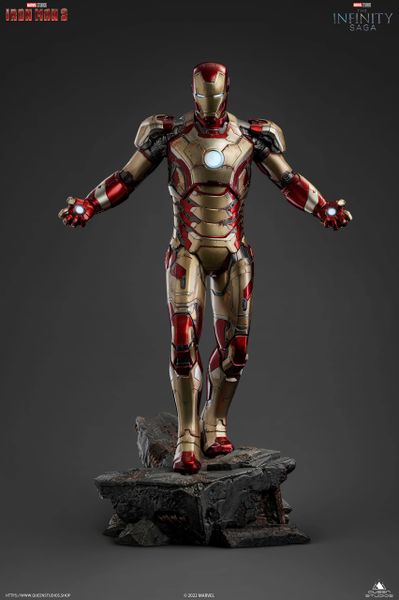 Queens Studio 1/4 IRON MARK 42 (Pre Order)
PRODUCT INFORMATION
PRODUCT MATERIAL: POLYSTONE
PRODUCT SIZE: 53.6cm(H) x 34.1cm(W) x 28.5cm(D)
EDITION SIZE: 600 ( OVERSEAS )
ESTIMATED DELIVERY DATE: QUARTER 3 2023
The Queen Studios team are proud to introduce the Iron Man Mark 42 1/4 scale statue inspired by Tony Stark's forty second suit of armour from Marvel Studios' Iron Man 3. 
This collectible is one of Queen Studios'most complex Iron Man 1/4 statues to date. The whole body of the statue includes incredible detail, capturing the fine lines around the armor, including the detailing around the waist. In order to create a movie accurate collectible, the QS team have added a battle damage around the armor while painting with a more aged look. 
The final result sees Iron Man standing on the rubble with his hands outstretched in a dynamic pose making this MK42 worthy of your Iron Man collection.
Deposit: 2500HKD
Free shipping for HK customers