Queens Studio 1/3 The Dark Knight - Joker Full Body Statue (Sculpted Hair) - Sold out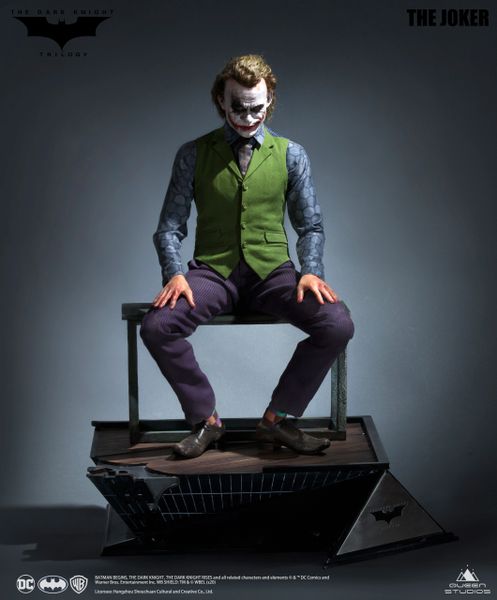 Queens Studio 1/3 The Dark Knight - Joker Full Body Statue (Sculpted Hair) - Sold out
Following an early look at the Heath Ledger Joker, we're proud to finally release more images of this 1:3 collectible statue.
The Joker stands unquestionably as the most recognizable comic book villain in pop culture history. He's a wildcard character, completely unpredictable, hideously violent and incredibly dangerous.
Through the years, a handful of actors have taken on the role, each offering a unique interpretation of this criminal mastermind. For many,Heath Ledger's dark, scary and realistic take on Batman's age-old nemesis is the defining Joker.
To pay homage to this icon, Queen Studios has created the 1:3 Joker based on the prison scene from the Dark Knight Trilogy. This collectible comes in two formats. The Regular Edition features mixed media clothing with sculpted hair. While the Special Edition features mixed media clothing and artificial hair.
41.8cm (L)  × 50.3cm (W)  × 52cm (H) 
Deposit 2300HKD
Free shipping for HK Customers.