Queens Studio JETPOWER OPTIMUS PRIME VS MEGATRON (Pre Order) <Procurement Service>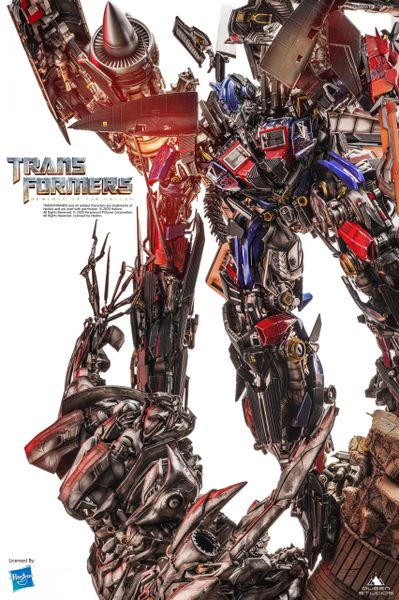 Queens Studio JETPOWER OPTIMUS PRIME VS MEGATRON (Pre Order) <Procurement Service>
Edition Size: 388
---------------------------------------------------
Queen Studios is proud to announce a new collaboration with artist Boda to create this stunning collectible inspired by the final fight scene in Transformers: Revenge of the Fallen. And we will have more cooperation on transfomers series with artist Boda in the future.
Every mechanical aspect of both Transformers' bodies, down to the intricate joints and weaponry have been masterfully sculpted and painted to capture these iconic characters. Standing looking down, is Optimus Prime, who is about to strike Megatron beneath him. Carefully crafted from polystone, this limited edition Optimus Prime vs Megatron statue is unquestionably one of Queen Studios' most detailed designs so far!
Even better news, artist Boda will participate in the late production quality supervision to ensure the quality of the final piece.
Deposit: 9700HKD
Free shipping for HK customers.