Toylaxy (Legend) Buakaw Kick - Pre Order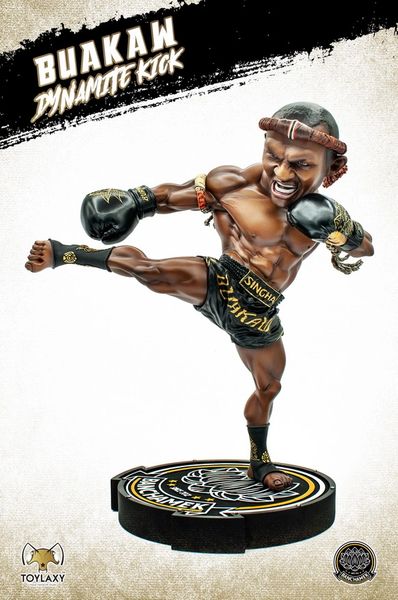 Toylaxy (Legend) Buakaw Kick - Pre Order
He is the pride of Thailand and Thai Boxing Living Legend. In this second statue Dynamite Kick , is the second statue from his line that include : Punch , Kick , Knee , and elbow. In this statue, we have been using the kick move from the Buakaw Kick The Banana Tree which has been watch over 5.9 million. Moreover , our team has improve the statue to be more fun and realistic.  
 Limited to 300pic (World Wide)
24.5cam tall.
Release Early 2019.
Shipping service 100HKD is for HK only , other country please enquiry.