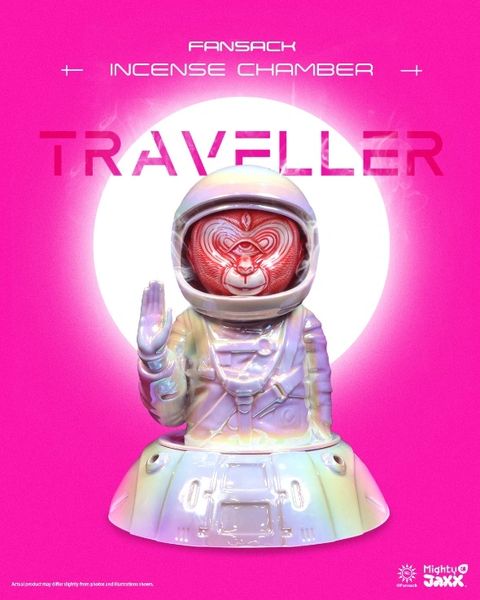 Traveller by Fansack
Fansack's iconic monkey fuses strong Eastern aesthetics with ceramic-based art in this incense chamber. Donning a spacesuit, it represents humanity's instinctive yearning to explore the unknown—the depths of space itself.
Detailed and exquisitely crafted, the red glaze on its face contrasts the finishing on the rest of its body. Yet, the two distinct styles fuse to tell the story of craftsmanship's iterative evolution through the centuries.
Artist Description:
Chinese street artist Fansack blends elements of his cultural heritage, including philosophy, religion, and science, with the French spirit of freedom to create memorizing pieces of art. His favorite character, the monkey, features prominently in his work.
Prototype shown, final product may differ slightly from photos and illustrations shown.
Product Details
9.8" Porcelain Incense Chamber
Comes with Original Brown Box
Powered by Forreal
Pre-Order Close : 24th April
Item Delivery : End Sept 2023
G-Link is the Authorized Reseller of Mighty Jaxx in Hong Kong
Free shipping within Hong Kong