Oniri Creations Eva-00 — Through Outer Space (Pre Order)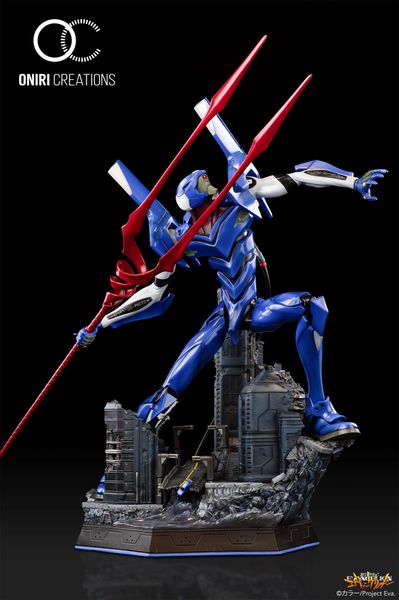 Oniri Creations Eva-00 — Through Outer Space (Pre Order)
*Presentation of the statue :

For our second statue from the Evangelion line, we are proud to present the Unit-00, the first functional Evangelion.
Piloted by the First Child, Rei Ayanami, the Unit-00 is presented here in its blue version using the spear of Longinus against an angel outer space.

Limited to only 450 copies, the statue comes with its certificate of authenticity.

*Description :

This EVA-00 unit is true to the original anime design down to the smallest details. We worked with very precise references and instructions from the licensors. We were also provided with the official colors from paint manufacturer Gaia Notes.

With its humongous size, Unit-00 stands above the devastated buildings of Tokyo-3. The most minute details were implemented in the sculpt, and then brought to life with the paintjob. Worthy of a high-end car custom paintjob, the finish on both the regular and metallic versions of this EVA will leave you speechless.
Edition size : 450 copies
Release date : Q1 2022
Dimensions :  H60 x W58 x D47cm
Deposit: 2500HKD
Free shipping for HK customers